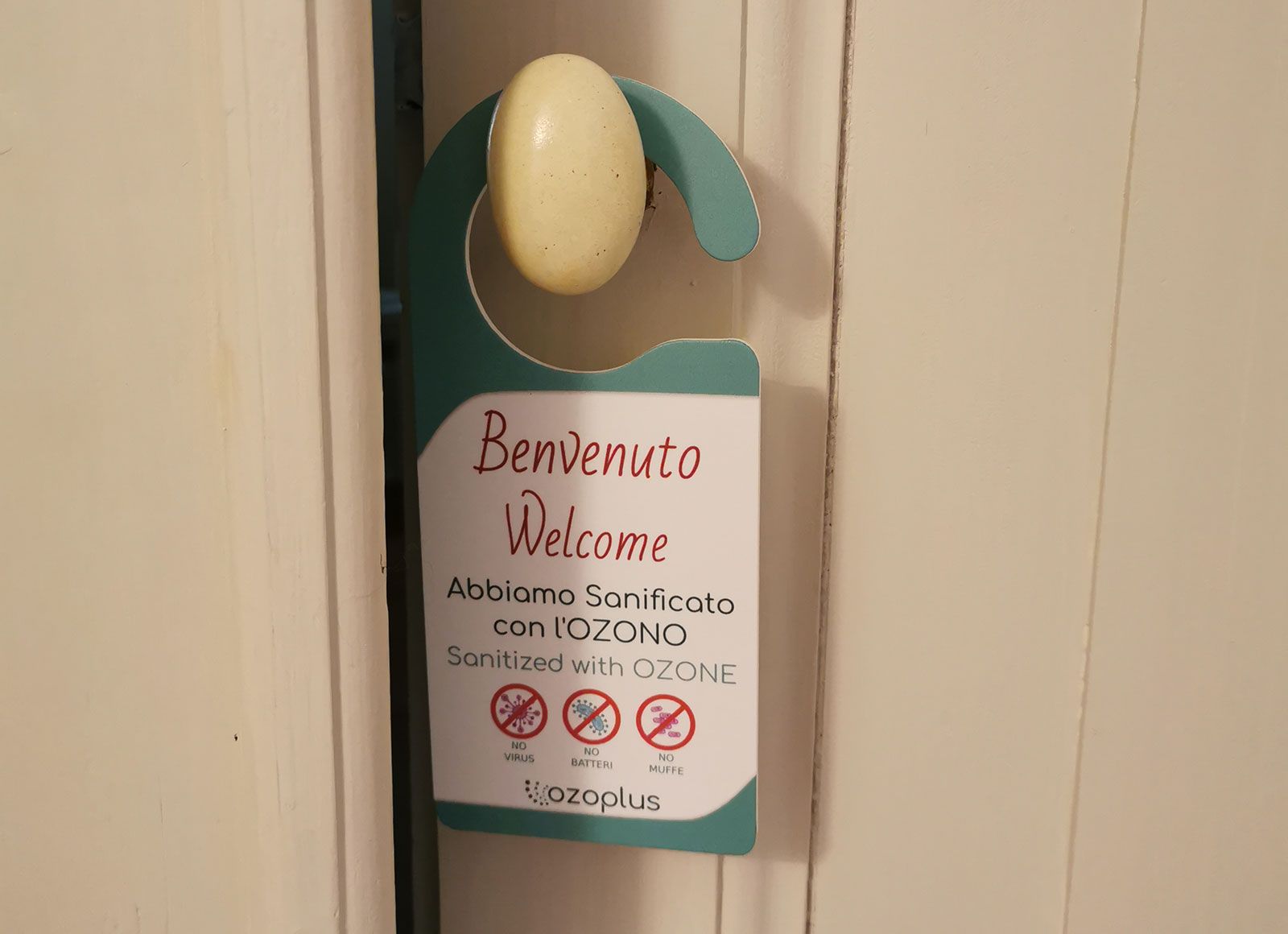 Here are the measures we have adopted for you:
Hygiene and cleanliness in common areas
– A mask must be worn in all common areas
– Surfaces and points of contact disinfected several times a day with detergents in accordance with WHO (World Health Organization) regulations.
– Lift access allowed for one family at a time.
– Hand sanitizing gel dispenser available on each floor.
– Air conditioning filters sanitized on a regular basis.
– Online check-in recommended (sending personal details and identity documents before arrival to speed up check-in operations).
– Body temperature is immediately taken at Reception.
Rooms
Linen (sheets, towels, bathrobes, etc.) professionally sanitized at high temperature.
Rooms are sanitized at every guest change with special medical-surgical aids and an ozonizer.
If you wish to avoid our housekeeper entering your room, you can request not to have your room cleaned daily.
Our Staff
All our staff use the appropriate protective equipment at work and sanitize their hands regularly.